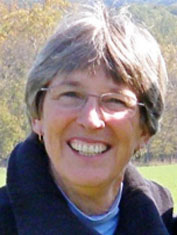 Maureen Gorman, LPC
Maureen has moved her private practice from Counseling Associates and may be contacted at this Website: https://www.psychologytoday.com/us/therapists/maureen-gorman-winchester-va/280134
Maureen Gorman holds a Master's Degree in School Counseling from James Madison University, a Commonwealth of Virginia Teacher's License, and a Bachelor's Degree in Art from Dunbarton College. She joined the staff at Counseling Associates in 2004. Her practice focuses on relationship issues, including family therapy, couples counseling, parenting, separation and divorce, the impact of developmental stages on family relationships, and the growing importance of grandparenting. She is particularly interested in facilitating healthier relationships between parents and teens.

She works together with people to set realistic goals, identify obstacles and develop manageable plans, to explore new life skills that will sustain their achievements over time.

Maureen has been trained to help people of all ages with depression, grief, Obsessive-Compulsive Disorder (OCD), adjustment problems anxiety, stress and anger management, spousal and child abuse, Attention Deficit Disorder (ADD) and Attention Deficit Hyperactivity Disorder (ADHD). Additional specialized training includes Radiant Child Yoga, Yoga for Depression, Art Therapy, Narrative Therapy, Play Therapy and Cognitive-Behavioral Therapy.

She introduced the R.O.C.K. (Raising Our Children's Kids) project to the Winchester area to address the challenge met by a growing number of grandparents who are raising their kids' kids and need community support.