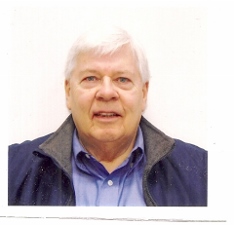 Geoffrey K. Byrd, LPC, AMHCA
Email Geoff at:
geoffbyrd@aol.com
If your email program does not automatically enter this address then please simply copy and paste into your address bar. phone 540-665-1848 voicemail #2
Geoff Byrd is a Licensed Professional Counselor, American Mental Health Counselors (AMHCA) Diplomate: Clinical Mental Health and Couples Counseling Specialist, a Certified Imago Relationship Therapist, Advanced Clinician, as well as a Registered Counselor, NAABT(National Alliance of Advocates for Buprenorphine Treatment). He holds degrees in Psychology and Counseling from Virginia Commonwealth University and the Medical College of Virginia. Geoff specializes in relationships, men's issues (which he calls "yin for men") and offers individual counseling for adult men and women, relationship therapy, seminars and support groups. Geoff also teaches Mindfulness Meditation and provides Integrative Health Education services. He is a graduate of the Professional Training Program of the Center for Mind Body Medicine. Learn more by clicking any of the links below as well as the tab for the C.G.Jung Center.
Geoff participates with Anthem (Blue Cross Blue Shield) Insurance Plans.
IMAGO Relationship Therapy
The "Getting The Love You Want" home page provides useful information and guidance for enriching your relationship. You may register for free to receive even more including a newsletter and online help. There is no obligation and you may cancel at any time!
Dr. Rick Hansen's weekly emails and Wise Brain Bulletin.
The newsletter suggests a simple practice each week that may bring you more joy, more fulfilling relationships, and more peace of mind and heart. The Wise Brain Bulletin is sent to you six times a year, both for free.
Curious about meditation and mindfulness? Have a minute? View this short clip, hit the back arrow to return to this page and read Dr. Dachers article below.
"Calming the over active mind" by Elliott Dacher M.D.

Click here for an extensive archive of mental health articles, courses and exercises!