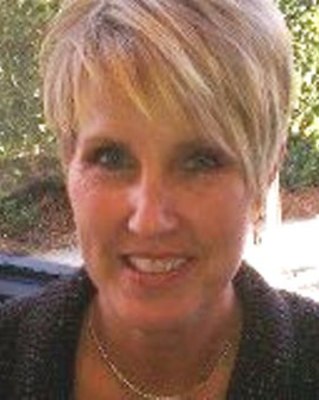 Ellen Simonetti, LPC
Send secure encrypted email to Ellen at:
ellen4wellness@108wclifford.com
If your email program does not automatically enter this address then please simply copy and paste into your address bar.
phone 540-665-1848 voicemail # 4
Ellen earned her MA in counseling from Eastern Mennonite University and is a Licensed Professional Counselor. She approaches counseling using the therapeutic relationship as the foundation for exploring areas of hurt and trauma. She holds a fundamental belief that humans have the ability to heal and become stronger in the broken places, that the human spirit is resilient and can be celebrated along the path of growth and healing.

Ellen brings deep commitment to her work. She has Advanced Training in Accelerated Experiential Dynamic Psychotherapy and Emotion Focused Therapy for Couples and the EAGALA Model of Equine Assisted Psychotherapy.

Ellen participates with Anthem (Blue Cross & Blue Shield plans), Optima Behavioral Health, Aetna, Innovation (Valley Health) and Innovation (Shenandoah University) Insurance Plans.